Description
309LSi Tig Filler Rod 2.4mm x 2.5Kg
EN ISO 14343:
BS: 2901  AWS A5.9:  23 12 LSi,
309S93  ER 309LSi
Description
This stainless rod contains higher chromium and nickel. It can be used for joining material of similar composition and also
dissimilar stainless steels.  309LSi is our solid wire for TIG welding corrosion resistant and heat resistant CrNi steels,
dissimilar metals and buffering.
Applications
Typical applications include joining high-strength steels, un- and low alloyed heat treatable steels, stainless, ferritic
chromium and austenitic chrome-nickel steels, austenitic manganese steels. SIFSTEEL 309LSi is suitable for joining clad steels.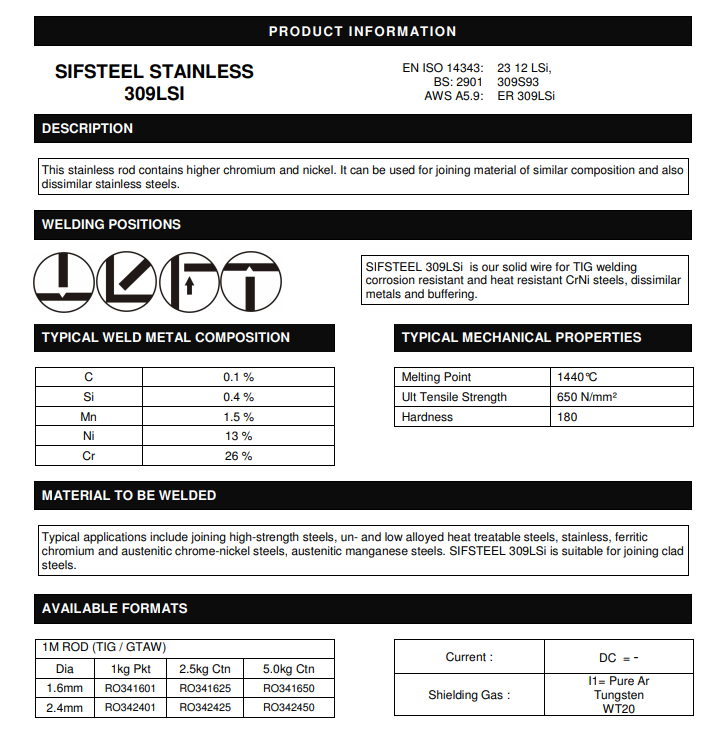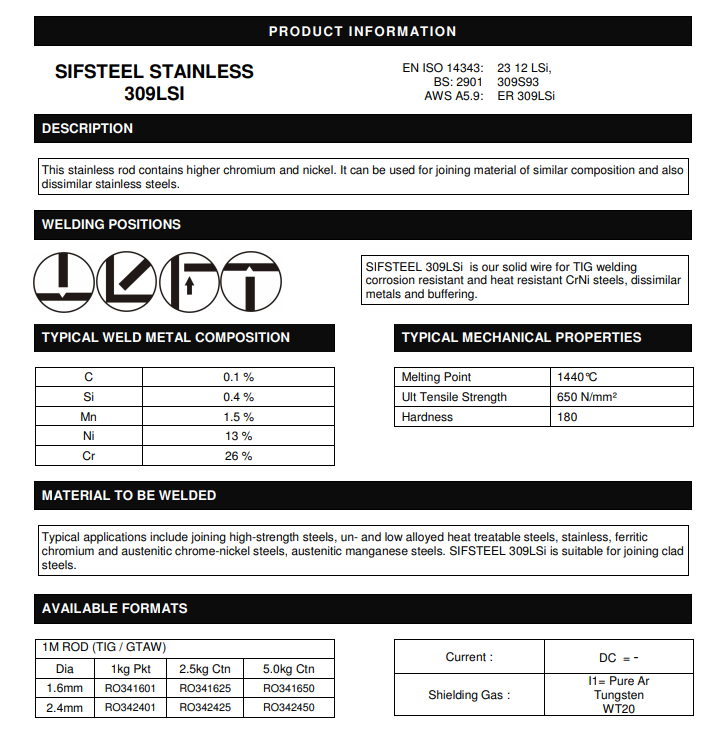 Please note that the price above includes a raw-material surcharge (RMS). The RMS is necessary to reflect changes in the global raw material price and is recalculated monthly in-line with the global commodity index